In today's world, the 'sharing economy' has become increasingly important to our daily lives. It makes perfect sense. In a world where resources are scarce, it is wiser to get the most mileage out of existing assets rather than producing more. Working on this concept,  Scene is an iPhone application that works to the advantage of film lovers world over.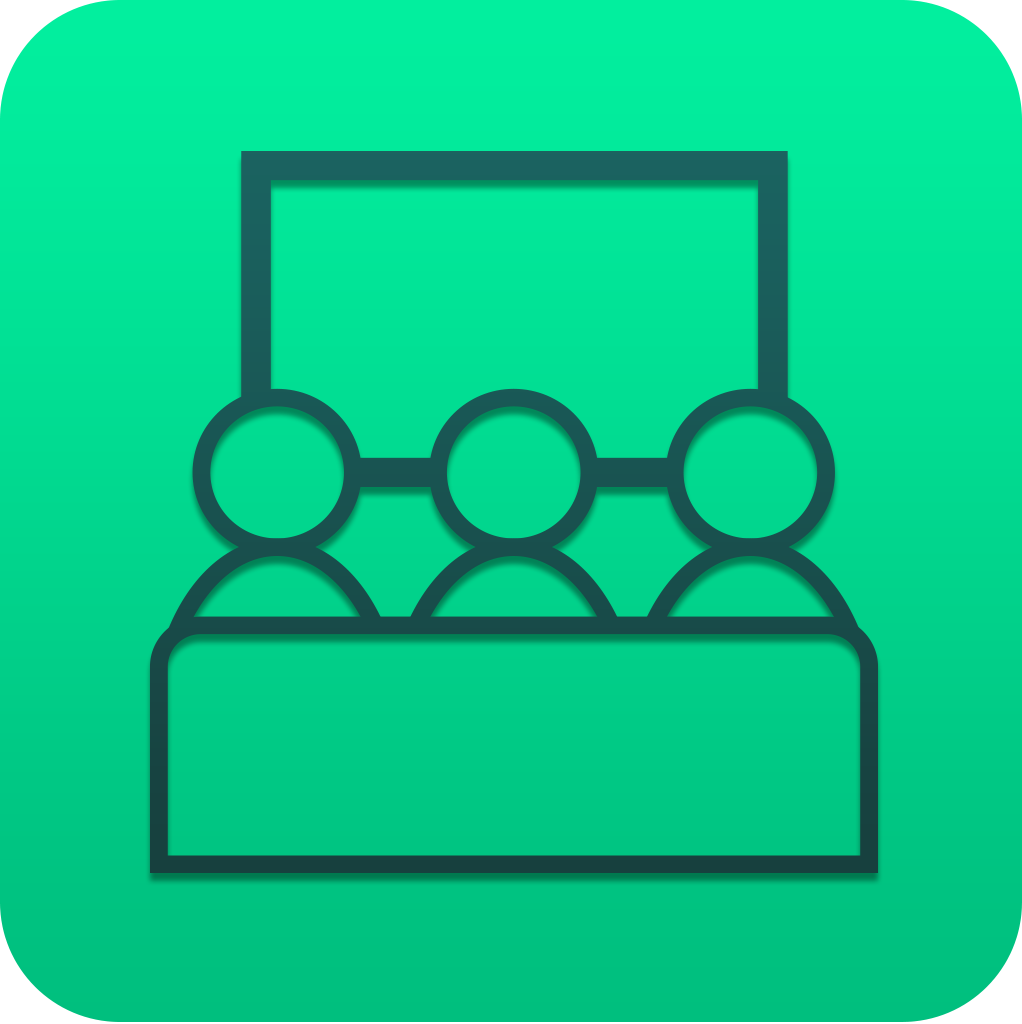 If you are more interested in watching a cult classic in the intimacy of somebody's home rather than the latest Hollywood blockbuster at your local multiplex, Scene gives you that option and at a fraction of the cost. You also get to meet new people who share your interests in film. Why Netflix in isolation when you can now enjoy the social aspect of film through Scene.
Search through Scenes in your area and book your ticket directly from your iPhone.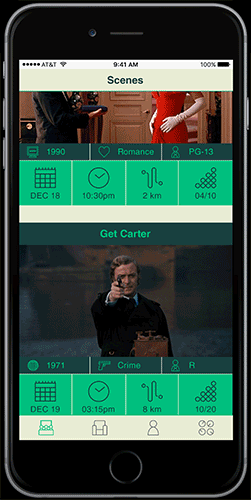 Apply filters to your Scene searches to find exactly what kind of film and environment you are seeking.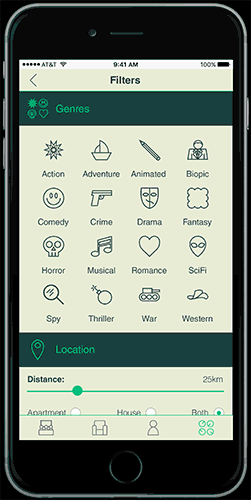 Set up the details of your apartment or house and host your own Scene.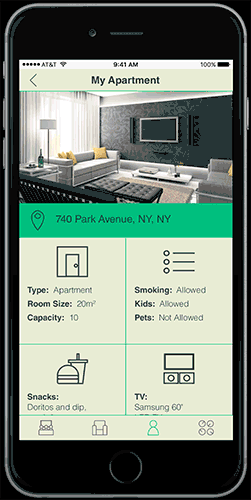 MISSION STATEMENT
People connect over films they love. Watching one together could be the start of a great friendsip. Our mission is to connect people through their favourite films.
Tagline: Friends through Films

The Scenes section of the app is a card based interface that shows you the latest scenes in your area based on your filters. These cards mention essential details of each film. Simply scroll down to find one you like. Tap it to reveal an expanded version, including details such as genre, synopsis, screening details, host bio, guests and ticket cost.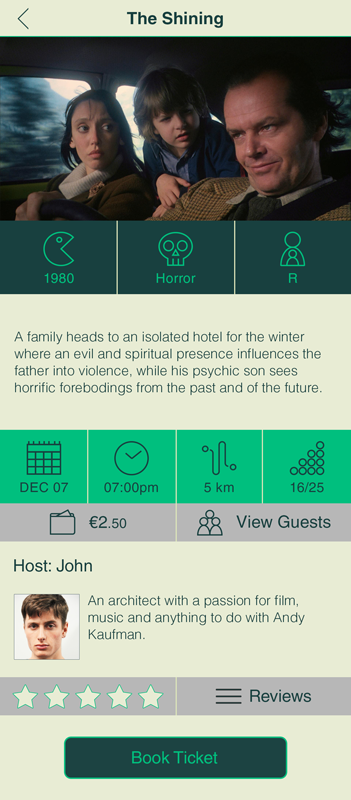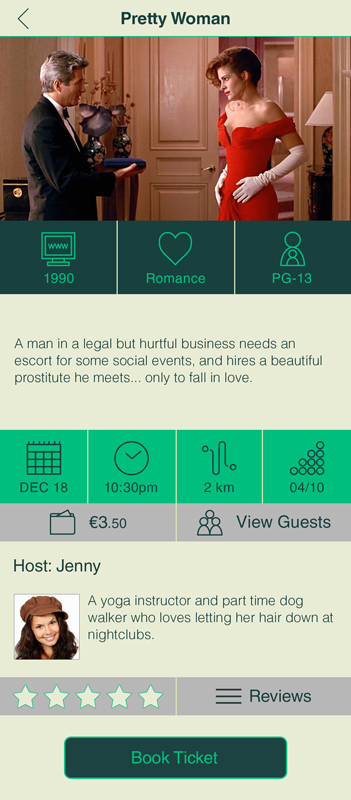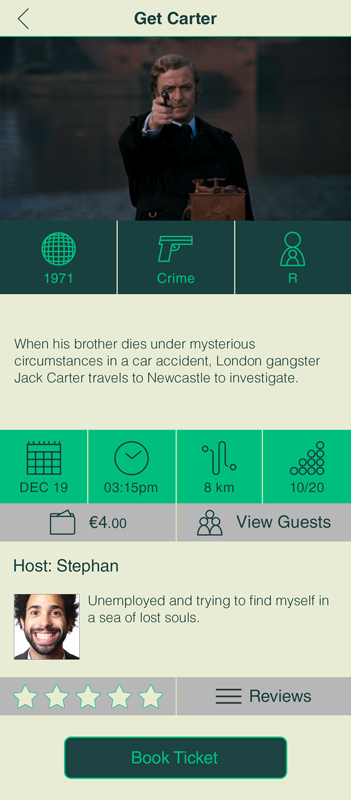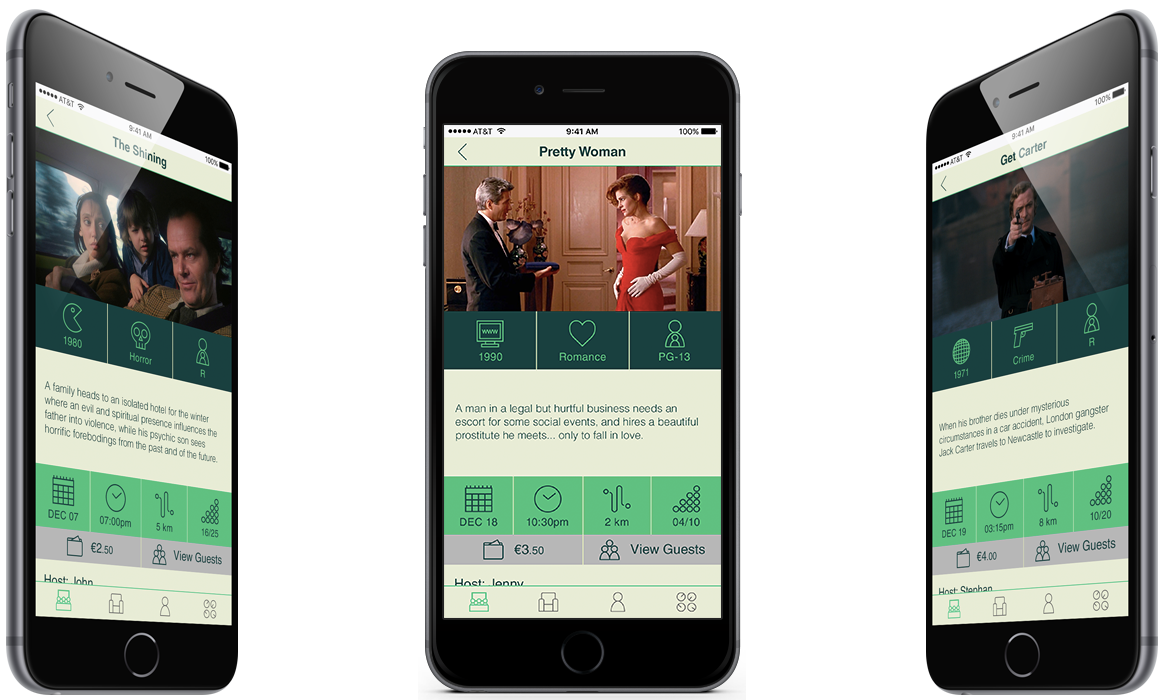 This section lists the Scenes you are yet to attend and have attended already. For each Attending Scene, you can view the guests and host who will be joining you and can even interact with them through an in-app messaging service. This makes it easy to clarify any confusion before attending. You also have the option to cancel your ticket.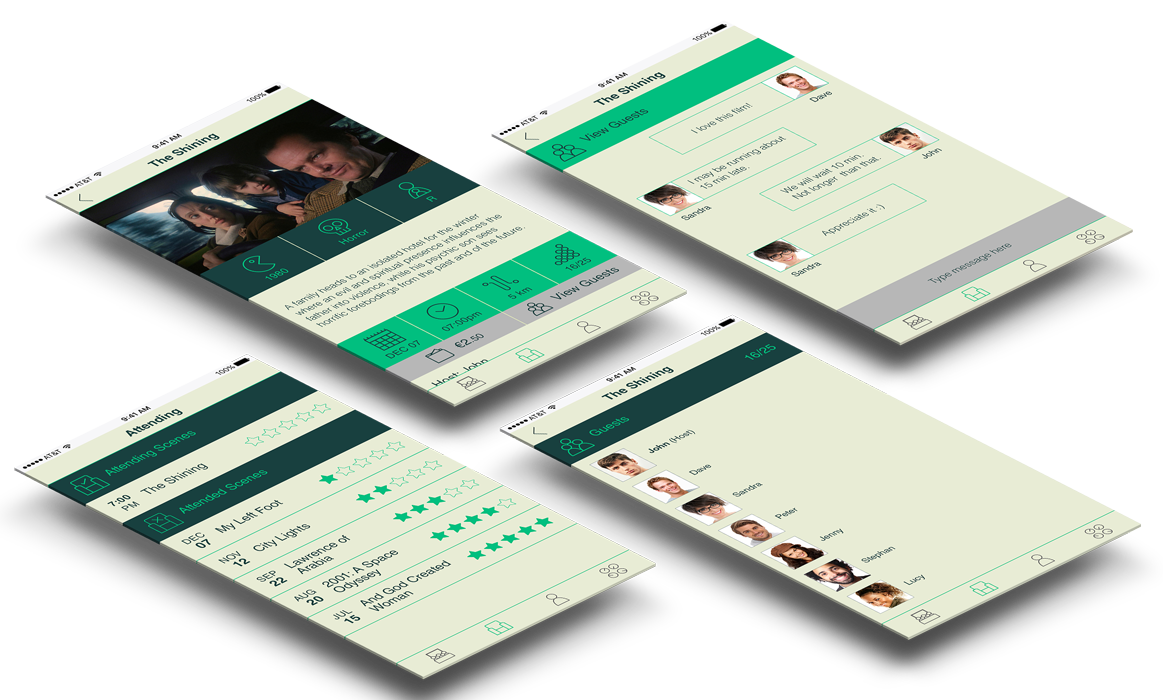 If you are interested in hosting your own Scene, here is where you set up your location details and decide which films to screen and when. Your location details will generally mention all the details of your house or apartment. Your Scenes will list those Scenes that are yet to be hosted, as well as those that you have hosted already.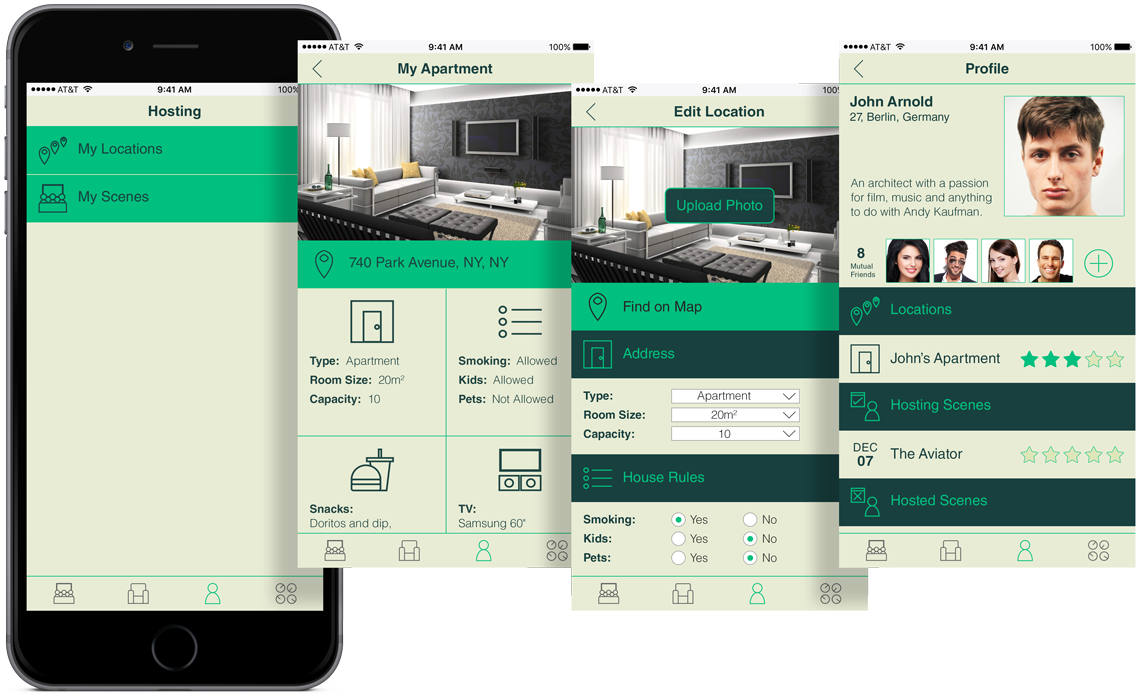 The Settings section is where you can tweak the settings of the app to match your preferences. This includes your profile details, the filters on your Scene search results and your payment details. You can also find any help you may need in a well organized FAQ format. You have access to a record of the money you have spent and earned on the Scenes you have attended and hosted.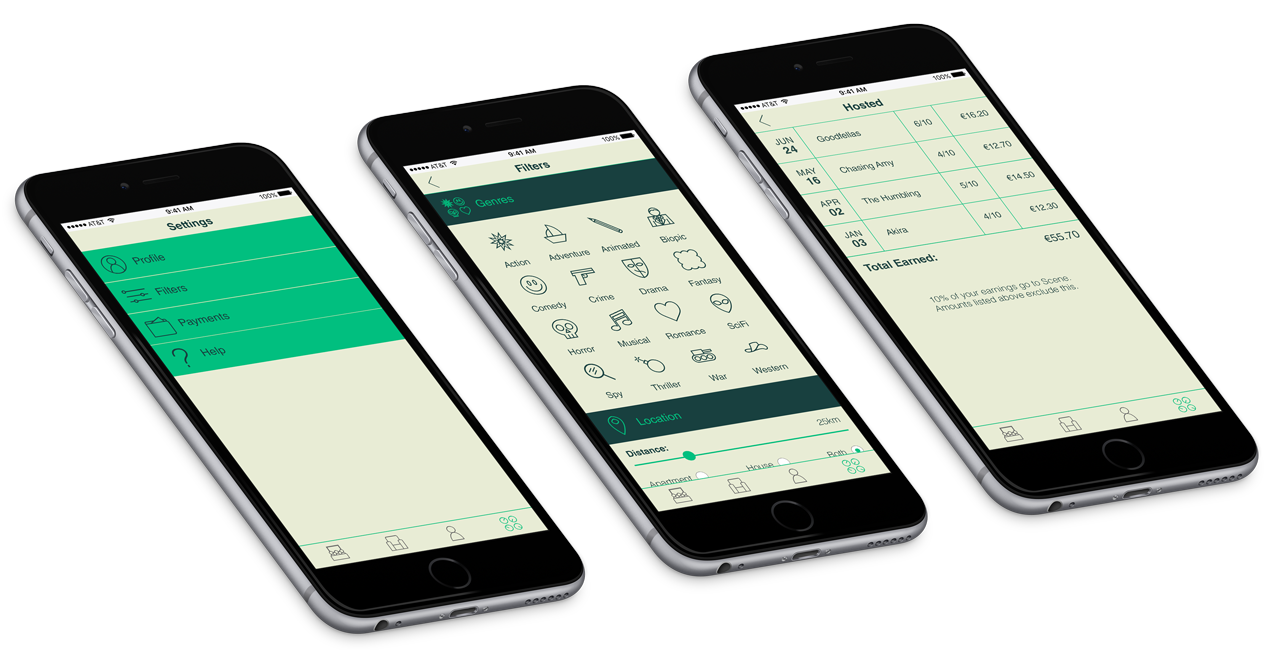 ADVERTISING CAMPAIGN
(Click to enlarge)
UI GUIDELINES
A cool colour scheme perfectly suits this app, as it is targeted towards those individuals whose tastes influence others; otherwise known as 'cool'.
Helvetica was chosen as the typeface due to it's timeless nature and association with iPhone's current User Interface.
Icon design also follows the modern trend of flat and outlined symbols.